The Mystery of Daiichi Unit 4
@all
Having spread ourselves out over so much material, perhaps between us we can dig up the information that would let us understand the pre-dawn explosion on March 15th.
World Nuclear News sums up the prevailing theory at the moment.
Now the company has put forward a theory based on a hydrogen explosion due to influx of gas via ventilation systems shared with unit 3. Warning its theory was 'presumptive', Tepco said hydrogen from venting unit 3 could have flowed into certain levels of unit 4 through its Standby Gas Treatment System (SGTS).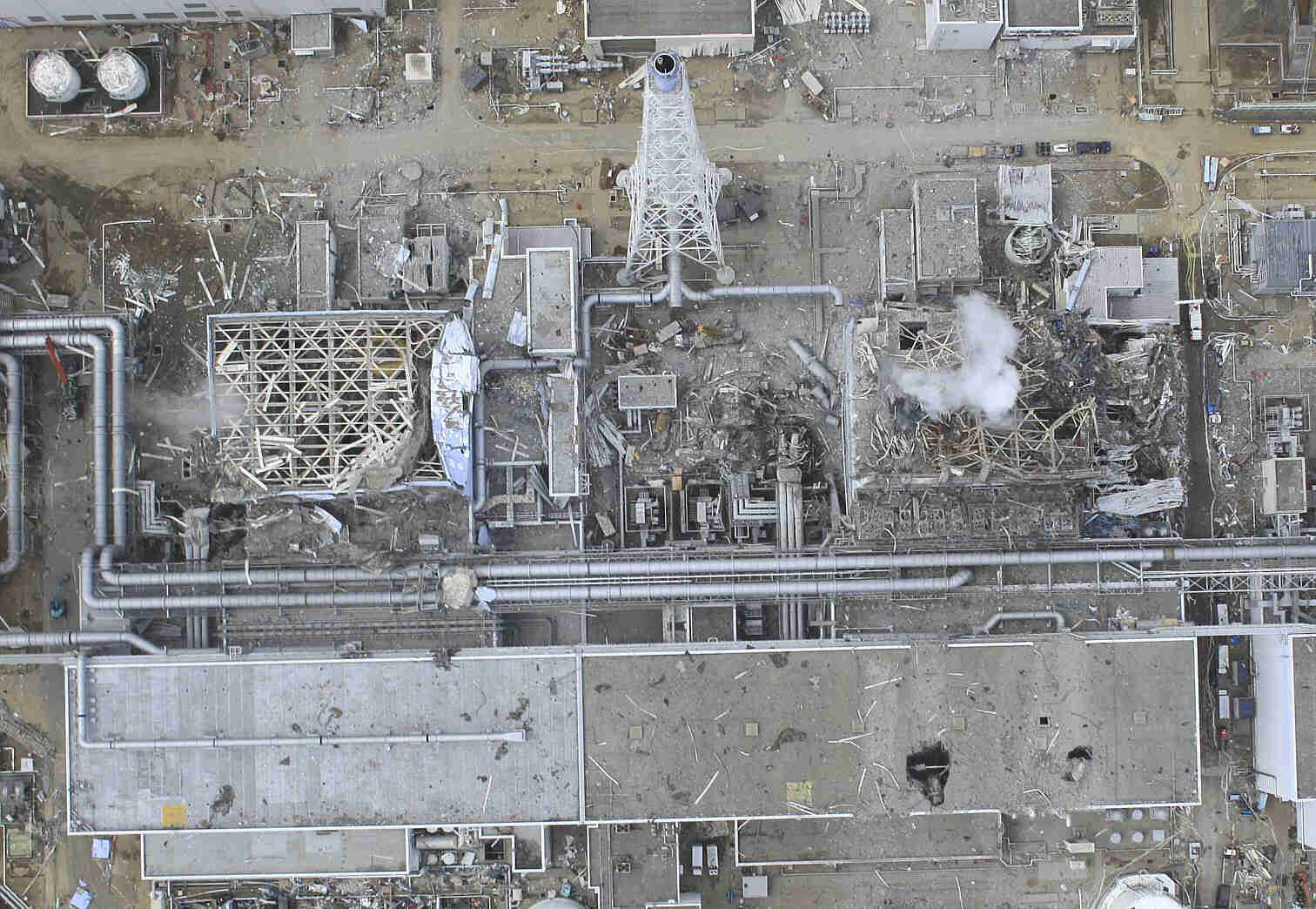 Notice the blown-out vent pipe to the stack from R3, but the real mystery is the right side of the building of Reactor 4, bashed and caved in with that unidentified curved piece rolled to the left in an arc of shattered framing.  It's easier to see in the full-sized image if you click on the one above.
Just what happened here?
This article would not be possible without the extensive efforts of the SimplyInfo research team
Join the conversation at chat.simplyinfo.org

© 2011-2023 SimplyInfo.org, Fukuleaks.org All Rights Reserved Content cited, quoted etc. from other sources is under the respective rights of that content owner. If you are viewing this page on any website other than http://www.simplyinfo.org (or http://www.fukuleaks.org) it may be plagiarized, please let us know. If you wish to reproduce any of our content in full or in more than a phrase or quote, please contact us first to obtain permission.