2011 – May 2012 Be A Better Year
Instead of doing an overview of all that we have seen transpire in 2011, two articles that seem to sum up how we got to such a terrible place. Also, some images that have stuck in the collective memory of our members and readers from the last year.
Jake Adelstein at The Atlantic explains the root of the complete corruption at TEPCO and the Yakuza ties,  how it contributed to the conditions that both allowed the disaster to happen and how it hinders the recovery.
SimplyInfo member Peter Melzer takes an insightful look into how we comprehend risk and the impact it has on the human enterprise. This also explains much of the failures during the disaster.
(Ed. note: I would like thank all the members and contributors at SimplyInfo and our live blogs. Without them none of this would be possible)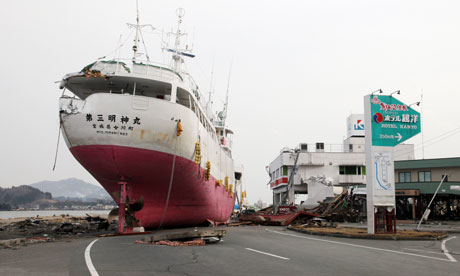 May 2012 bring good luck and recovery.
This article would not be possible without the extensive efforts of the SimplyInfo research team
Join the conversation at chat.simplyinfo.org

© 2011-2023 SimplyInfo.org, Fukuleaks.org All Rights Reserved Content cited, quoted etc. from other sources is under the respective rights of that content owner. If you are viewing this page on any website other than http://www.simplyinfo.org (or http://www.fukuleaks.org) it may be plagiarized, please let us know. If you wish to reproduce any of our content in full or in more than a phrase or quote, please contact us first to obtain permission.