Animal Rescues Progress Slowly, Hindered By Government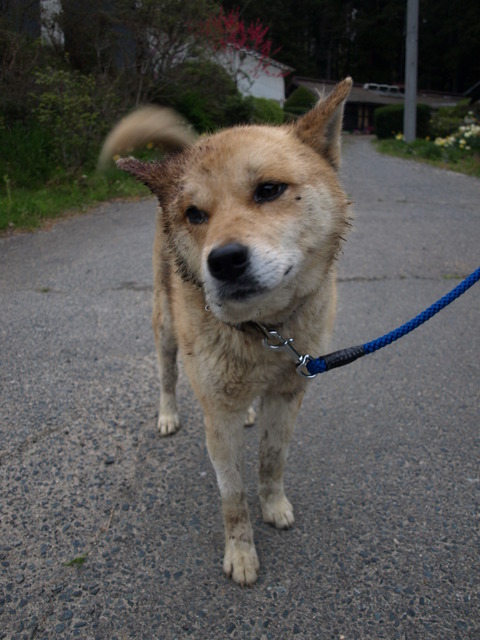 UKC Japan is continuing to attempt rescues in the evacuation zone. Their first trip in only brought out 3 cats but they spotted a number of dogs including one with an injured leg. They had issues capturing the dogs that would come close enough for treats but ran if people tried to approach them. They have about another week on their permit.
Angels Shiga has received a permit to enter the evacuation zone to rescue animals as of December 14th. Angels Shiga has already rescued 400 animals from the disaster.
RJAV (Rescue Japanese Animal Victims), Animal Friends Niigita and Minishago Tai have applied for permits and are awaiting a response from the government.
Word came out that some of the applicants for permits have been rejected, we hope to have a list of names soon. The Hoshi Family is tweeting the locations of animals in the zone as they know exactly where many of them are hiding as they have been feeding what animals they could not rescue for months. They are still waiting on a permit to legally go in. Hopefully the coordination between groups can improve the rescue rate.

Minishago Tai has photos of their temporary facilities and some of the rescue animals on their web site, including the goat they could not leave behind on a run into the evacuation zone.
Animal Friends Niigita has a Chip-in page through JEARS to raise funds for the cats they have and will rescue. As with all the shelters and rescue groups they really need donations right now.  RJAV (Rescue Japanese Animal Victims) can be donated to via Paypal from other countries or their Japan bank if your in country.  Email address to PayPal: rjav311@yahoo.co.jp (If you need to BIC) Account name : RJAV Account No: 1262115 Bank: Mizuho Bank Bank Code: 0001 Branch : Mukogaoka (branch no: 540). The Hoshi family that has been in the zone constantly feeding and rescuing is also looking for donations to continue their work. The Hoshi family's paypal donation link is on this page, English instructions and link at the bottom of the page.
One of the Fukushima nuclear workers pointed out another consequence of the disaster and all the abandoned animals. Cows that have been roaming the zone looking for food have begun to migrate as it became colder out. They are heading south likely looking for warmer weather. This is causing issues with safety. A car hit one near Daini totaling the car that started on fire. Many of the cows are black making it harder to see them at night. He said they are having issues with them wandering into the roads. So what happens as these cows migrate out of the evacuation zone? They are likely in need of decontamination and are unfit for any sort of food use. So what do they do with them?
As new information comes out on the rescues we will post an update.
This article would not be possible without the extensive efforts of the SimplyInfo research team
Join the conversation at chat.simplyinfo.org

© 2011-2023 SimplyInfo.org, Fukuleaks.org All Rights Reserved Content cited, quoted etc. from other sources is under the respective rights of that content owner. If you are viewing this page on any website other than http://www.simplyinfo.org (or http://www.fukuleaks.org) it may be plagiarized, please let us know. If you wish to reproduce any of our content in full or in more than a phrase or quote, please contact us first to obtain permission.