Fire At Daiichi Near Unit 1 & 2 Switching Station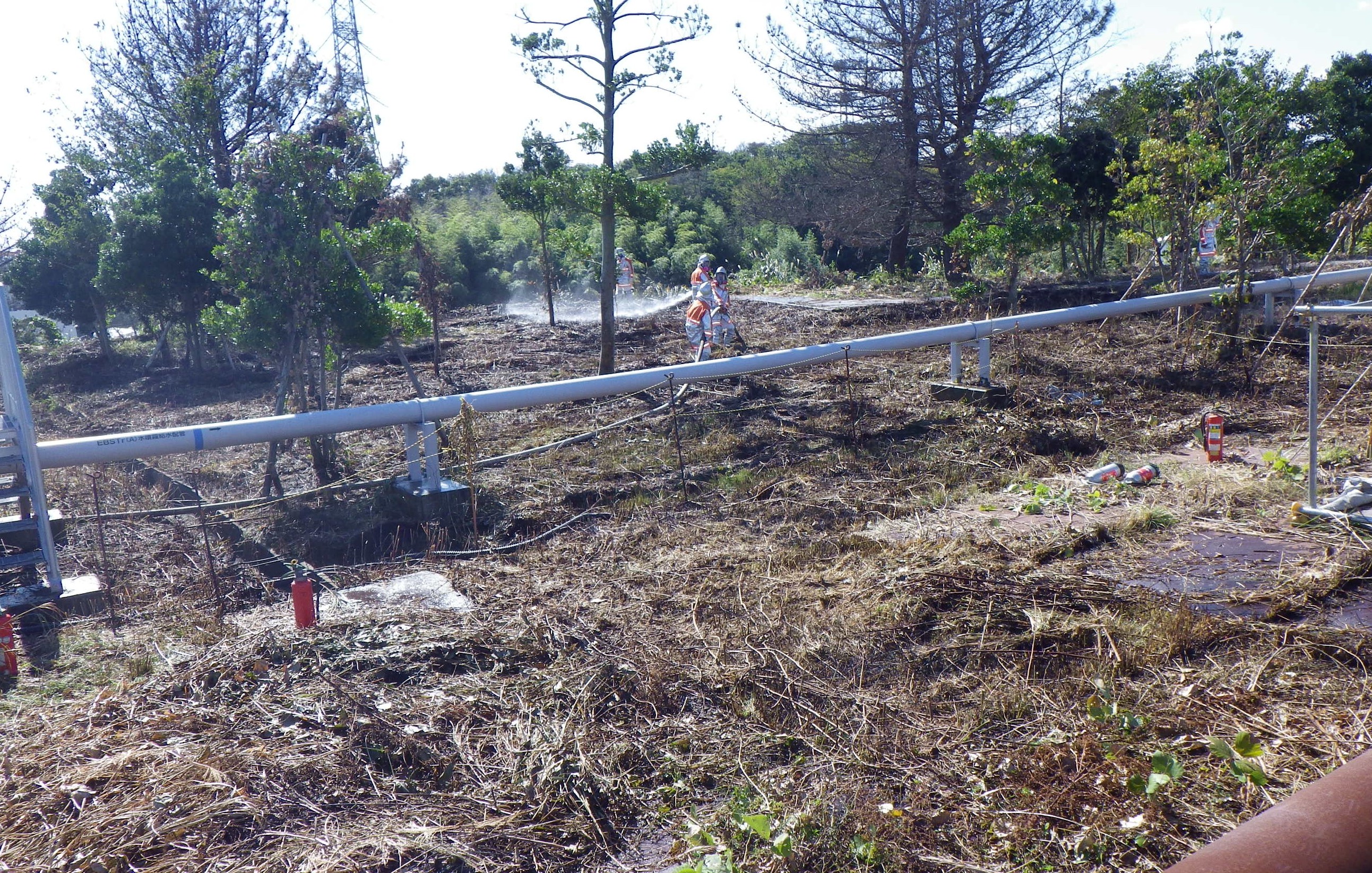 Last night Yushi (@Yuushi420) reported fire trucks headed somewhere through Okuma and Tomioka.
"bus home from 1F. I passed quite a while driving a fire truck, siren rang through Tomioka from Okuma. I wonder also happened in a fire in the warning area … also."
(machine translated tweet)
TEPCO reported today there was a fire near the high pressure switching station for units 1 & 2.  It burned about a 20 meter by 20 meter section of grass outdoors. TEPCO claims the fire did not raise radiation levels at the plant via the plant monitoring posts.
TEPCO handout in Japanese: http://www.tepco.co.jp/nu/fukushima-np/images/handouts_121019_04-j.pdf
Location of the fire
This article would not be possible without the extensive efforts of the SimplyInfo research team
Join the conversation at chat.simplyinfo.org

© 2011-2023 SimplyInfo.org, Fukuleaks.org All Rights Reserved Content cited, quoted etc. from other sources is under the respective rights of that content owner. If you are viewing this page on any website other than http://www.simplyinfo.org (or http://www.fukuleaks.org) it may be plagiarized, please let us know. If you wish to reproduce any of our content in full or in more than a phrase or quote, please contact us first to obtain permission.