TEPCO Inspects Gas Control & Introduces A New Robot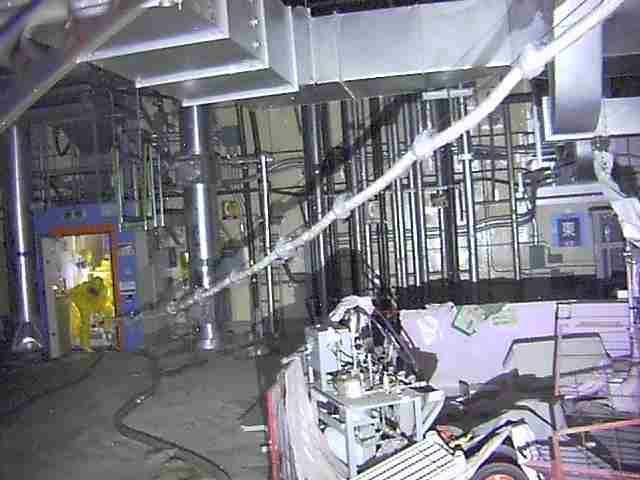 TEPCO announced they are sending in robots to inspect an improvised gas control duct in unit 3. They do not say why they are inspecting the "duct" that looks more like a reinforced hose. This duct was quite obviously installed by humans at some earlier date yet TEPCO never reported this specifically. Now they will send in robots because the radiation levels are too high.
While this is good as far as protecting workers and using robots for mundane tasks, the exposures of the workers that installed the duct were likely quite high. The worker seen in the image is wearing a yellow protective suit seen when workers have to go into extremely high radiation areas.
TEPCO also introduced a new robot.
FRIGO-MA built by Mitsubishi
Details on the work at unit 3 and the new robot check out TEPCO's handout handouts_121126_02-e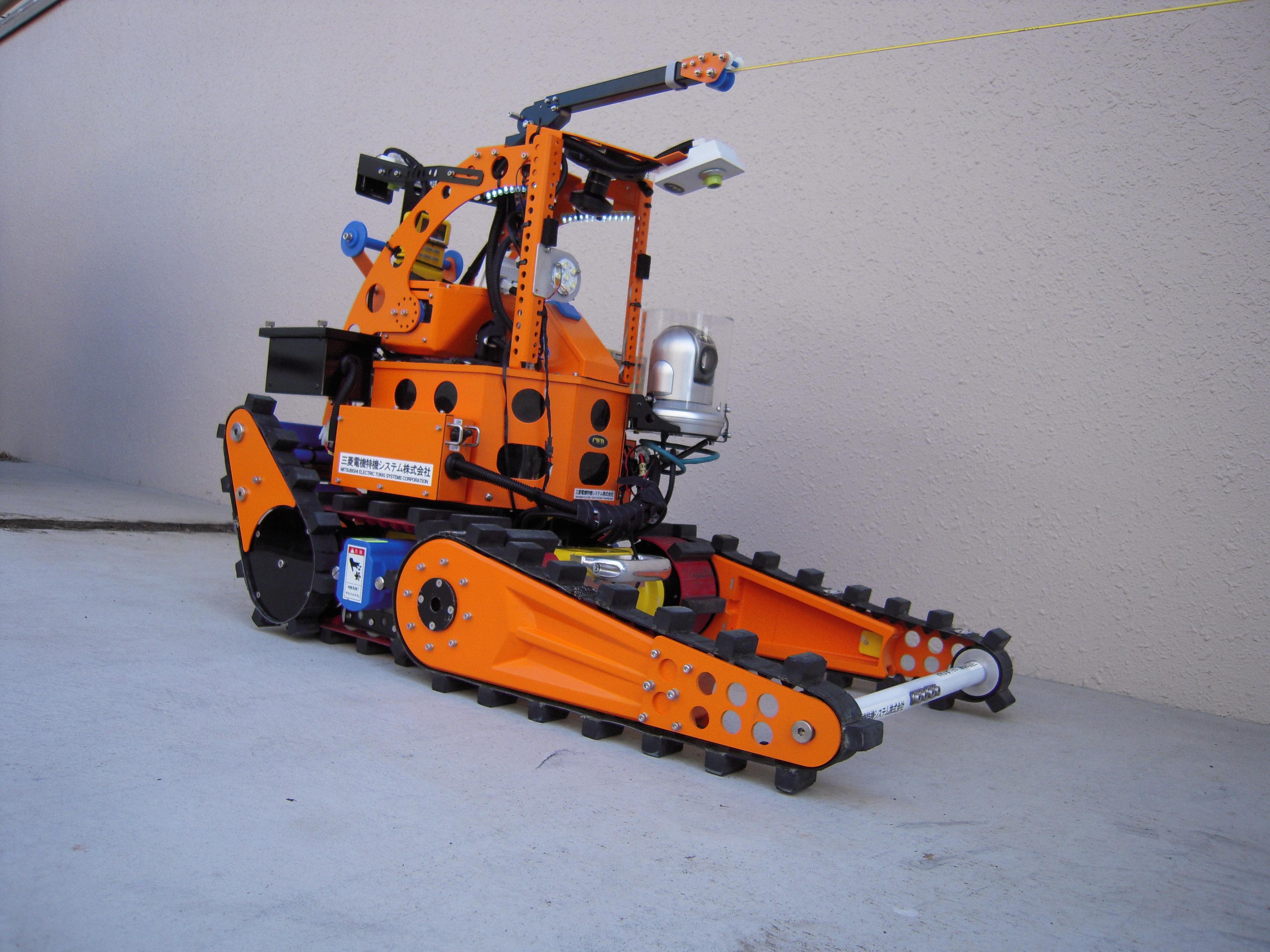 This article would not be possible without the extensive efforts of the SimplyInfo research team
Join the conversation at chat.simplyinfo.org

© 2011-2023 SimplyInfo.org, Fukuleaks.org All Rights Reserved Content cited, quoted etc. from other sources is under the respective rights of that content owner. If you are viewing this page on any website other than http://www.simplyinfo.org (or http://www.fukuleaks.org) it may be plagiarized, please let us know. If you wish to reproduce any of our content in full or in more than a phrase or quote, please contact us first to obtain permission.