1000 Injured In Russian Meteor Strike
1000 people have now been reported injured, mostly by breaking glass from the shockwave of an early morning meteor that hit near Chelyabinsk Russia. Estimates of the meteor size is only 1 meter but this appears to be just the chunk that hit the lake.
"The meteor — estimated to be about 10 tons — entered the Earth's atmosphere at a hypersonic speed of at least 54,000 kph (33,000 mph) and shattered into pieces about 30-50 kilometers (18-32 miles) above the ground, the Russian Academy of Sciences said in a statement."
http://www.sfgate.com/news/science/article/Meteor-explodes-over-Russia-nearly-1-000-injured-4280682.php#ixzz2KzAt3i4T
Video in the SF Gate link. There are also reports of a warehouse roof caving in.
Photos from Reuters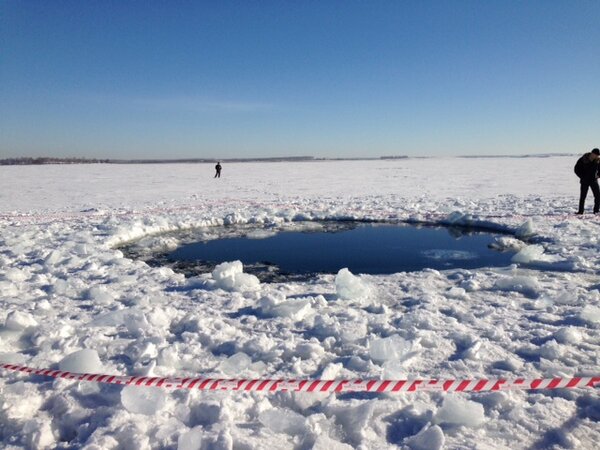 This article would not be possible without the extensive efforts of the SimplyInfo research team
Join the conversation at chat.simplyinfo.org

© 2011-2023 SimplyInfo.org, Fukuleaks.org All Rights Reserved Content cited, quoted etc. from other sources is under the respective rights of that content owner. If you are viewing this page on any website other than http://www.simplyinfo.org (or http://www.fukuleaks.org) it may be plagiarized, please let us know. If you wish to reproduce any of our content in full or in more than a phrase or quote, please contact us first to obtain permission.