Rats Vs. TEPCO, The Rats Are Winning
TEPCO's new arch nemesis, the influx of rats that have taken up residence at the plant, are causing more problems.
Two rats were found dead inside the electrical equipment being used to power unit 2's spent fuel pool cooling system.
This time it didn't knock out power to the system but did require the cooling system be shut down for most of a day to work on the electrical box.
TEPCO cleaned out the box and applied some sort of putty or foam around the entry point of the wires. Unless this material has steel wool or something similar in it to deter rats or mice from chewing, it may not be an effective solution.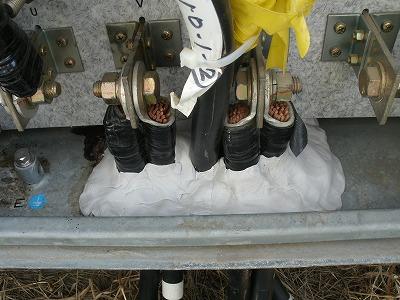 The IAEA recently inspected the plant, declared nothing of substance and suggested TEPCO continue to handle the disaster themselves. On a side note, TEPCO is now refusing to pay for decontamination costs incurred by the government. They claim it may not be legally required they do so in the details of a law enacted to deal with the disaster. Since the government is heavily funding TEPCO at the moment it may all be a circular argument since it is all the taxpayers money.
This article would not be possible without the extensive efforts of the SimplyInfo research team
Join the conversation at chat.simplyinfo.org

© 2011-2023 SimplyInfo.org, Fukuleaks.org All Rights Reserved Content cited, quoted etc. from other sources is under the respective rights of that content owner. If you are viewing this page on any website other than http://www.simplyinfo.org (or http://www.fukuleaks.org) it may be plagiarized, please let us know. If you wish to reproduce any of our content in full or in more than a phrase or quote, please contact us first to obtain permission.