Cesium Leak At Fukushima Higher Than March 2011
TEPCO has discovered a cesium level in a tunnel near the unit 1 reactor building. The recent reading is 11,600 bq/l and the reading taken in March 2011 was 1,490 bq/l. TEPCO blames it on rainwater in the tunnel but doesn't explain how rainwater would have caused the readings to soar outside the reactor building. The sampling also had high levels of chloride. The 19,500 ppm of chloride is just slightly higher than the levels in seawater. TEPCO has been using the rainwater excuse for everything from the reactor well leak at unit 3 to the now rising holding ponds.
TEPCO is working to install steel pipes near the port to pump out water. It is not clear if this will do anything substantial to solve the increasing water problems or if the highest radiation water is being removed as a priority.
Photos released have given rise to concerns about the reliability of this work as can be seen below. Bowing plywood and an abundance of plastic sheet and duct tape are seen in the photos.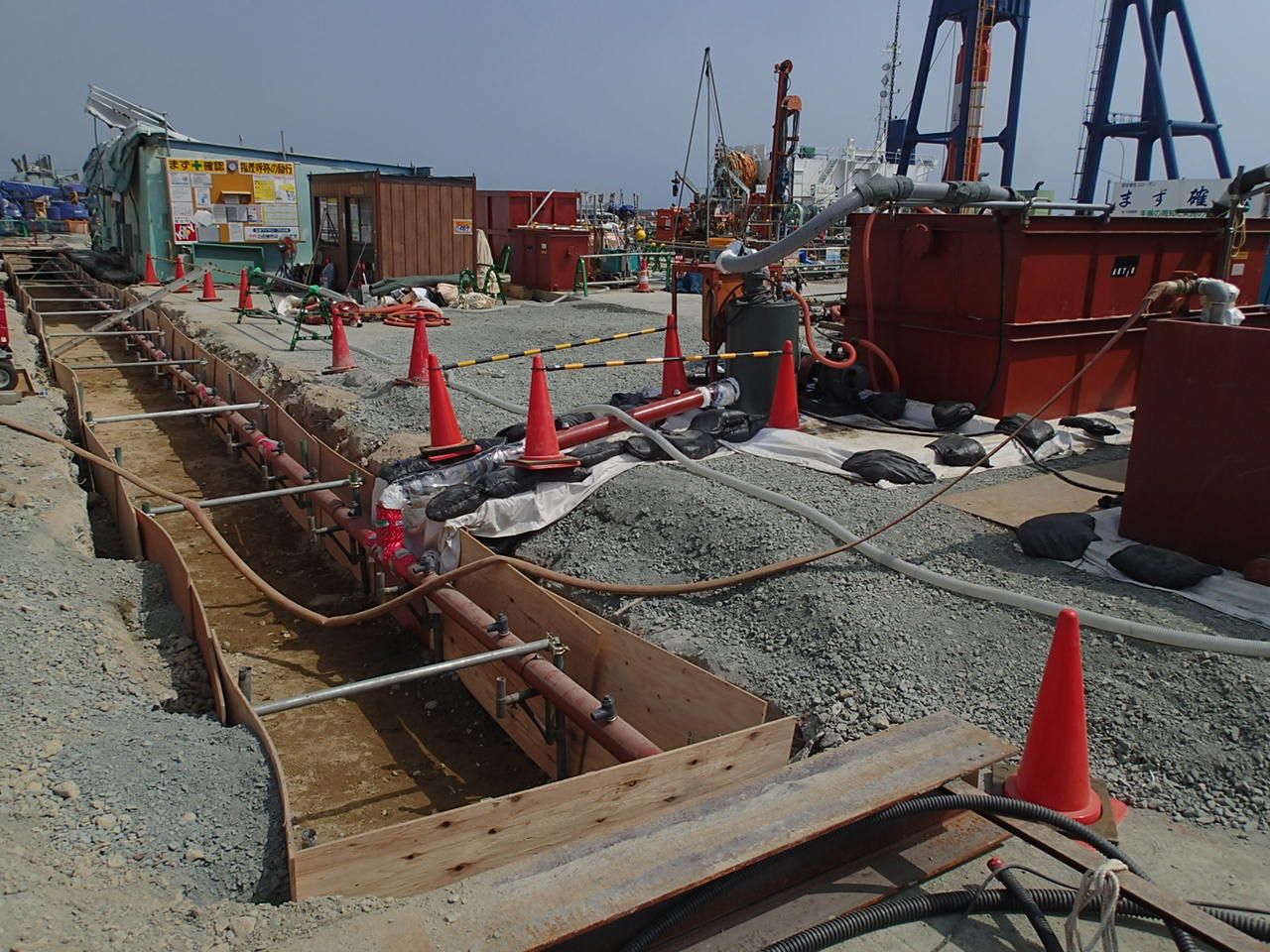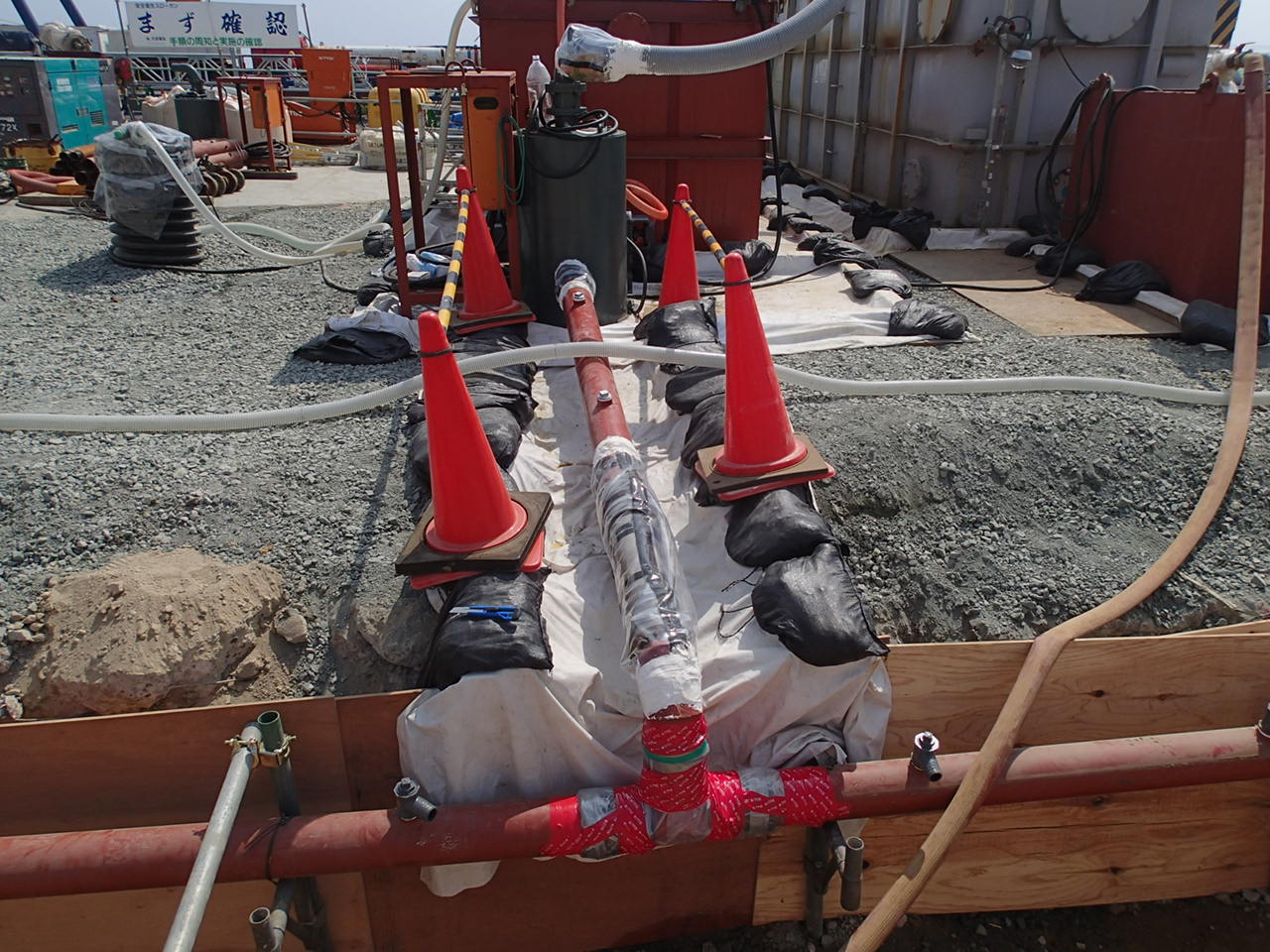 This article would not be possible without the extensive efforts of the SimplyInfo research team
Join the conversation at chat.simplyinfo.org

© 2011-2023 SimplyInfo.org, Fukuleaks.org All Rights Reserved Content cited, quoted etc. from other sources is under the respective rights of that content owner. If you are viewing this page on any website other than http://www.simplyinfo.org (or http://www.fukuleaks.org) it may be plagiarized, please let us know. If you wish to reproduce any of our content in full or in more than a phrase or quote, please contact us first to obtain permission.