Citizen Activists Key To Understanding Fukushima Impact
People around Japan are still conducting efforts to understand their environment and to act as a 3rd party accuracy check on the official readings. Along with these, a number of twitter accounts now automatically publish radiation readings along with other information such as wind direction and speed.
The government radiation monitoring stations have popped up everywhere in Japan since the disaster. A network of stations existed before the disaster and provided some of the early data for the disaster, though much of it was hidden from the public for months. New stations were added to give a better idea of radiation levels in public places and to calm the public. People quickly found issues with these stations. Many were placed on concrete or decontaminated soil, giving them artificially lower readings. The government made a few excuses but the problem still exists. As more people became aware of the issue, more began looking at the radiation stations in their area and tested them. They are finding that most of these stations give artificially lower readings than the public obtains when confirming the meters.
The station below is a recent example of this ongoing and prolific problem:

The station reads at 3.865 uSv/h. A reading taken in front of the monitor by a citizen reads far higher.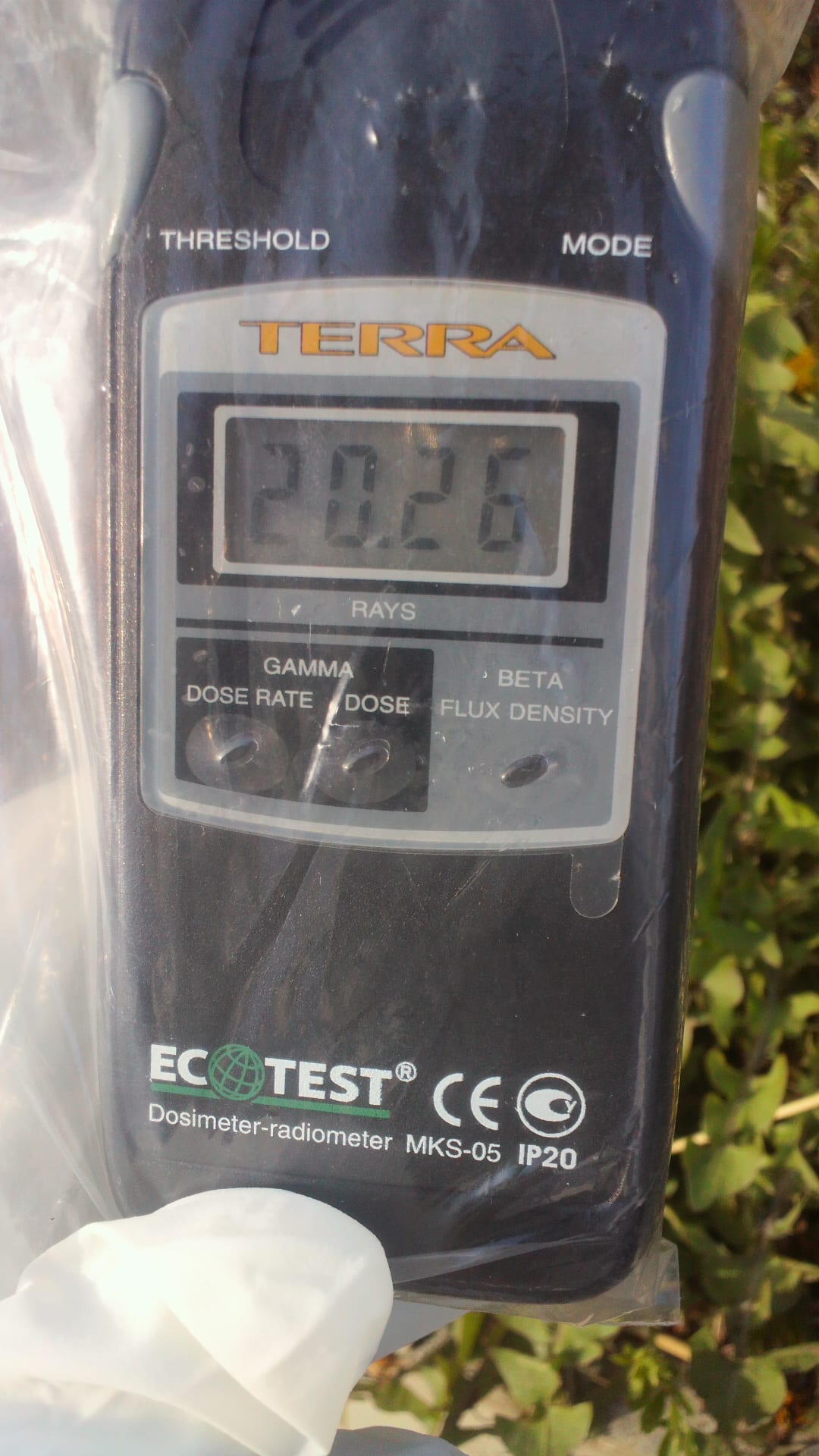 About 2 meters away from the monitor the radiation level is 20.26 uSv/h. More than 5 times higher than the government monitor.
People are also complaining about radiation meters they can rent from government offices being inaccurate. Another states that a huge shipment of hand held radiation monitors from the US sat in a warehouse in Narita for almost a month right after the disaster in 2011. A time where people were desperate to get their hands on a monitor so they could understand the contamination levels around them. This was a time when levels were still extremely high and the plant was releasing large amounts of contamination to the air.
Another citizen website points out the readings found at 17 Yokohama schools. Sludge in their rainwater harvesting systems had considerable amounts of contamination. The documents do not clarify what the rainwater is used for. The levels appear to have gone up rather than down in some cases. One of the higher readings was over 1000 bq/kg. Since these are at schools and involve water used at the school for some purpose they are concerning.
This article would not be possible without the extensive efforts of the SimplyInfo research team
Join the conversation at chat.simplyinfo.org

© 2011-2023 SimplyInfo.org, Fukuleaks.org All Rights Reserved Content cited, quoted etc. from other sources is under the respective rights of that content owner. If you are viewing this page on any website other than http://www.simplyinfo.org (or http://www.fukuleaks.org) it may be plagiarized, please let us know. If you wish to reproduce any of our content in full or in more than a phrase or quote, please contact us first to obtain permission.