SimplyInfo.org Coronavirus Live Blog 10.29.2020
This is an ongoing update of headlines and information related to the coronavirus outbreak. Newest information at the top. If you have a question or want to discuss this issue in depth, we have been discussing this issue in our chat system. Information is updated throughout the day with a large update every morning US time.
Bookmark Covid19.SimplyInfo.org to always get the newest live blog page as we have to close and open a new page periodically to improve load times.
Yesterday's headlines from 10.23 can be found here
We have moved older live blog posts to an archive that can be found in the right side navigation.
______________________________________________________________________________________________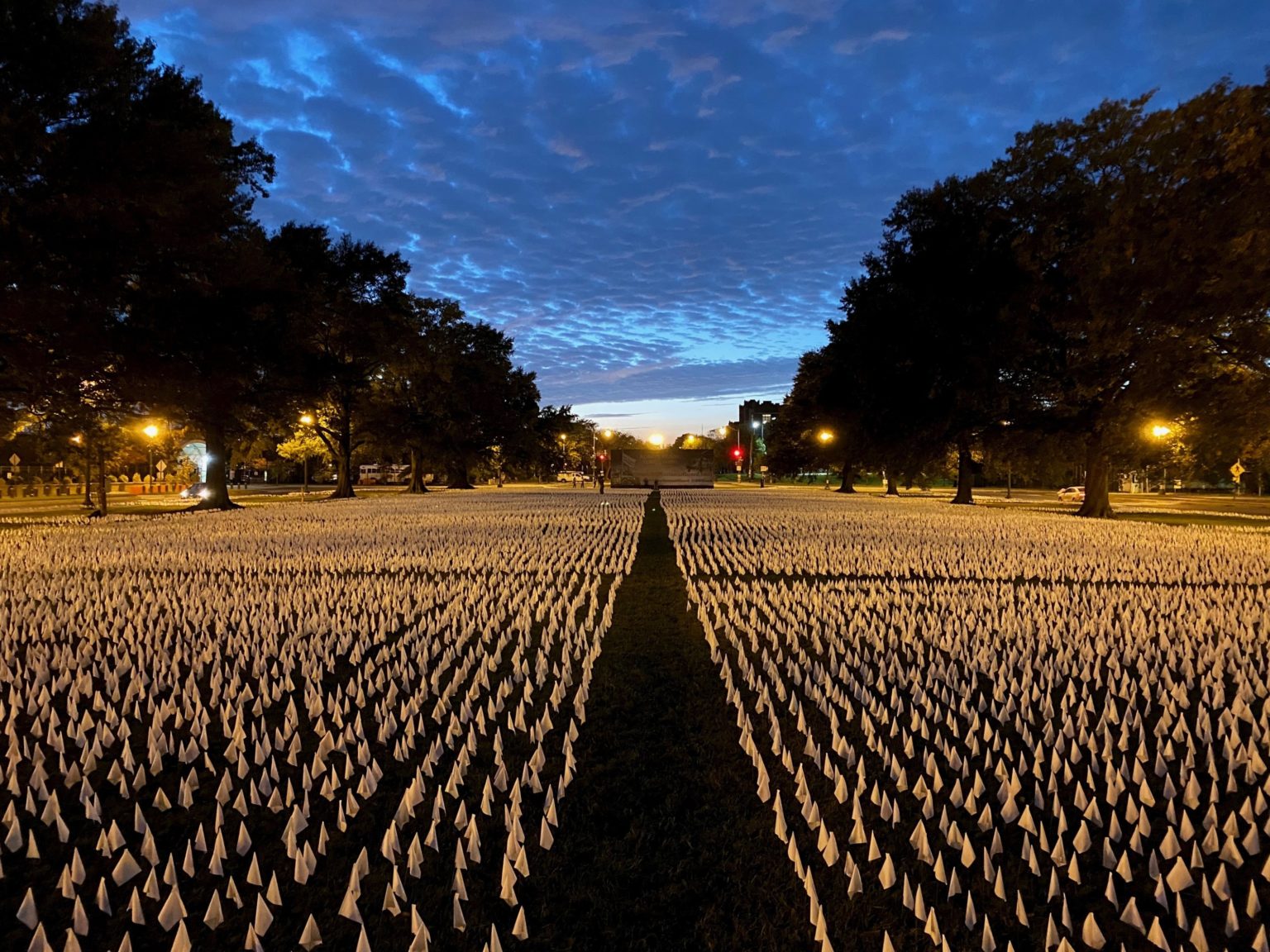 PHOTOS: 200,000 White Flags Represent the Staggering Loss of Covid-19 in the US.
Record number of Covid-19 cases reported worldwide in past week at 2.8 million, WHO says
"Covid-19 Hospitalizations, Fatalities Trending Up"
The Covid-19 tipping point doctors fear most is getting closer – We can now save many more lives from Covid-19 — until hospitals reach capacity.
Jared Kushner bragged in April that Trump was taking the country 'back from the doctors'
In a taped interview on April 18, Kushner told legendary journalist Bob Woodward that Trump was "getting the country back from the doctors" in what he called a "negotiated settlement." Kushner also proclaimed that the US was moving swiftly through the "panic phase" and "pain phase" of the pandemic and that the country was at the "beginning of the comeback phase." "That doesn't mean there's not still a lot of pain and there won't be pain for a while, but that basically was, we've now put out rules to get back to work," Kushner said. "Trump's now back in charge. It's not the doctors."
IL: The Governor Suspends Indoor Dining At Chicago Bars And Restaurants As COVID-19 Surges
WI: Evers calls for self-imposed lockdown as COVID-19 cases surge
SD hospitals, medical associations, schools and chamber groups start mask campaign.
Maine CDC: 'Concerning' spike in COVID-19 cases not tied to a single source – In that last 48 hours, Maine saw 117 new cases of COVID-19. Dr. Nirav Shah of the Maine CDC calls it a "significant spike."
France sets new record for Covid-19 infections​ with more than 42,000 new cases in 24 hours
France "paying the price" for ending lockdown too soon, health official says
Mafia stokes violent anti-lockdown protests in Italy – The mob's drugs trade was hit hard by lockdown restrictions, but economic chaos presents opportunities.
The outbreak is so bad in Belgium, some Covid-positive doctors are being asked to keep working
Uruguay will close its borders during summer season to prevent Covid-19 spread 
Nepal suspends access to Mount Everest after a local virus case is detected.
HHS secretary says household gatherings are "major vectors" of Covid-19 spread
Costco now has at home covid test kits. These still require you send the sample to the lab.
One of our team members ordered a self-test covid test from LabCorp. In many regions of the US turn around time for a covid test have gotten longer, some taking over a week. The LabCorp test took a total of 4 days, one of those days was due to FedEx routing the collection kit to the wrong town. Assume 3 days without the detour. The test was free, they did ask if you had any symptoms and if you had contact with someone infected. The submission forms asked for insurance but they did have an uninsured "free" option that taps federal funds, or you can pay out of pocket for the test. The self collection kit only requires you to swab inside your nose, not the deep nasal swab frequently depicted in news reports. The completed kit can be dropped in any Fed Ex express drop box. In discussing this testing option with some rural residents of the Midwest we discovered this may be one of few ways someone can easily be tested outside of a larger city. Many truck stops have a Fed Ex express drop box for truckers use, providing a way for many rural residents to drop off a sample kit.
Ordered kit Oct 19
Received kit Oct 21 – it made a 1 day detour to the wrong town thanks to Fed Ex
Received by lab Oct 22
Results 2:13 am Oct 23
FDA shows signs of cold feet over emergency authorization of Covid-19 vaccines
Study finds AstraZeneca's COVID-19 vaccine follows genetic instructions
What We Know So Far about How COVID Affects the Nervous System – Neurological symptoms might arise from multiple causes. But does the virus even get into neurons?
Universal mask use could save 130,000 U.S. lives by the end of February, new study estimates
At 12, She's a Covid 'Long Hauler' Although most young people recover quickly, doctors are seeing some children and teens with lingering fatigue and other chronic problems.
Johnson & Johnson coronavirus vaccine trial will resume after participant's stroke is deemed unrelated
The false promise of herd immunity for COVID-19 – Why proposals to largely let the virus run its course — embraced by Donald Trump's administration and others — could bring "untold death and suffering".
Herd Immunity and Implications for SARS-CoV-2 Control
"Large UK Study Delivers Big Blow to Covid Herd Immunity Thesis, Raises Concerns About Vaccine Strategies"
Most people mount a strong antibody response to SARS-CoV-2 that does not decline rapidly: study
* this study used a different method of testing for antibodies. Other studies found waning antibodies. 
Players are terrified of COVID, but don't want to speak up for fear of angering the NFL
Iowa Never Locked Down. Its Economy Is Struggling Anyway.
Gap Inc. exiting malls, to shutter 350 stores by 2024
UK COVID-19 salary scheme fraud may hit $5 billion, watchdog says
Two decades of pandemic war games failed to account for Donald Trump
White House science office says Trump ended COVID-19 pandemic as US hits record cases
'Helping the president': HHS official sought to rebrand coronavirus campaign – Documents reveal how political considerations shaped planning for a taxpayer-funded ad blitz to 'defeat despair' over Covid-19.  The Trump appointee who steered a $300 million taxpayer-funded ad campaign to "defeat despair" about the coronavirus privately pitched a different theme last month: "Helping the President will Help the Country." The official overseeing the campaign — Michael Caputo, who Trump personally tapped as the health department's top spokesperson — also sought to overrule the career civil servants assigned to the campaign, directly urging contractors to rush production of ads with celebrities like Trump-supporting actor Antonio Sabato, Jr. "We must film them ASAP — we need content in the can now," Caputo wrote in an email to contractors on Sept. 13, three days before he took a medical leave from the health department.
This article would not be possible without the extensive efforts of the SimplyInfo research team
Join the conversation at chat.simplyinfo.org

© 2011-2023 SimplyInfo.org, Fukuleaks.org All Rights Reserved Content cited, quoted etc. from other sources is under the respective rights of that content owner. If you are viewing this page on any website other than http://www.simplyinfo.org (or http://www.fukuleaks.org) it may be plagiarized, please let us know. If you wish to reproduce any of our content in full or in more than a phrase or quote, please contact us first to obtain permission.