This is one section of a larger article on the thyroid issues for children in the Tohoku region of Japan after the Fukushima Daiichi nuclear disaster.   There are a couple of types of testing that can go on related to radiation exposure of the thyroid and later diagnostics looking for thyroid damage. Three efforts could be taken to test children for thyroid related radiation exposure. So far only two of them have, leaving those exposed without a critical test that could have verified with visual results the radiation in their thyroid soon after the disaster. 1. Checking for radiation in the thyroid using a hand held gamma counter. This is an insufficient method of checking for iodine 131 in the thyroid gland. As NIRS Japan and others have mentioned this is not the proper equipment & procedure for detecting radiation in the thyroid gland. Any attempt to detect radiation in the thyroid gland needs to be done soon after the radioactive releases due to the short half life of iodine 131.  The same type of gamma counter was used to screen evacuees for radiation as they fled the impacted areas. This is the device reportedly used by the government survey to detect iodine 131 in the thyroids of children as part of the health survey.
handheld gamma counter
2. Checking for radiation in the thyroid using a gamma camera medical device. This is the medically accepted method for determining radiation in the thyroid gland.  This equipment is also used for nuclear medicine diagnostics to look at thyroid uptake and is quite common. This is what should have been used to look at thyroid radiation in children around Fukushima prefecture and nearby areas but was not. Some examples of what this equipment looks like:
an older gamma camera
An old well used gamma camera used in a rural clinic in India to do thyroid diagnostics.
Gamma camera in use for diagnostics in South Korea
Gamma camera NIRS Japan showed to the press as an example of what should have been used in Japan. Below is what a gamma camera scan of a thyroid looks like. This image could have been captured and saved as record of each child's thyroid radiation exposure had gamma cameras been used.
3. Checking for thyroid damage such as nodules and cysts AFTER exposure using ultrasound machines. These do not identify exposure radiation numbers or current radiation in a thyroid. They only look for visible damage or anomaly in the thyroid. These are what common portable ultrasound machines look like: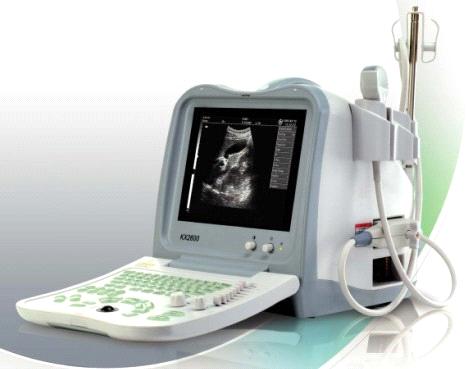 Image taken with an ultrasound of a thyroid nodule:
This article would not be possible without the extensive efforts of the SimplyInfo research team
Join the conversation at chat.simplyinfo.org

© 2011-2023 SimplyInfo.org, Fukuleaks.org All Rights Reserved Content cited, quoted etc. from other sources is under the respective rights of that content owner. If you are viewing this page on any website other than http://www.simplyinfo.org (or http://www.fukuleaks.org) it may be plagiarized, please let us know. If you wish to reproduce any of our content in full or in more than a phrase or quote, please contact us first to obtain permission.