TEPCO Admits New Batch Of Bad News
TEPCO's admitted soon after the election was called, that yes, Fukushima Daiichi is leaking into the sea. They have known about this since at least January of this year but failed to inform the NRA or the public. It was somewhat obvious they had known for a while when TEPCO had a response in place at the same time they announced the problem. This is added to a long list of problems at the plant where TEPCO did not disclose them to the public or to regulators for months. Even then TEPCO seems to have only admitted problems when they had no other option or were pressed by regulators to do so.
TEPCO admits that the plant is leaking underground into the sea. They tried to ease the statement by claiming it is only leaking into the port. TEPCO has done nothing to concretely prove this is the case. Local fishing groups are obviously frustrated with TEPCO. They accused TEPCO of purposely withholding this information and that TEPCO can not be trusted. The Fisherman's Association has called for the government to rescind the "cold shutdown" declaration that the crisis at Fukushima Daiichi is over.
Researchers from institutions in and outside of Japan have complained for the last year that the plant is obviously still leaking out to the sea based on their findings. TEPCO's claim that the leaks are in the port seem dubious. TEPCO has known since January that these detection wells rise and fall with the tide, indicating they have a direct connection to the sea.
The Fukushima Prefecture government has lodged a formal protest against TEPCO over the deception and urged the company to take measures to stop the leaks. Sadly, the most many of those impacted seem able to do is ask TEPCO. This issue itself was only made public after growing pressure by the NRA to do so. 
The NRA has also been behind TEPCO's other recent admissions about the steam leak at unit 3. TEPCO took heat images of the reactor refueling floor after the NRA told them to do so. TEPCO insists there is no data to show any problem at unit 3 and no increase in radiation. Yet they have not taken or not reported atmosphere radiation readings above the leak that would easily show that. Instead they took dust and gas sampling and reported distant monitoring stations as "proof" their is no problem. This is so obviously deceptive it is concerning that TEPCO seems to think this is acceptable, or maybe they don't care assuming nobody can do anything to punish them. The heat image does show warmer concentrations that direct towards the leak location. These match up with the 2011 heat images showing a similar set of warmer paths radiating out from the reactor location.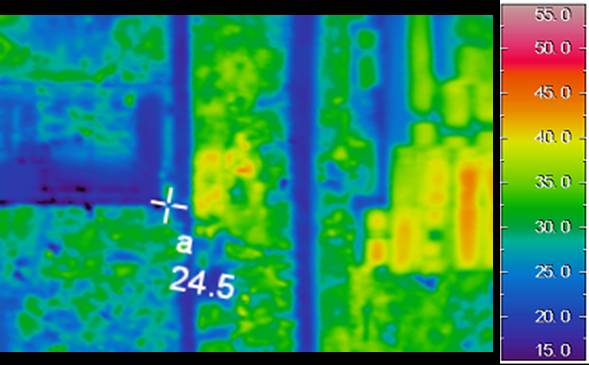 TEPCO also reversed an earlier report on worker exposure again later giving bad news after earlier reports gave a more positive result. The numbers given to the WHO that were later used to claim little damage being done as result of the disaster were drastically revised. The original number of 178 workers at higher risk for thyroid cancer has now been revised to be 1978 workers. TEPCO cites it as being workers with doses over 100 mSv and that they are at higher risk for thyroid cancer. These workers would also be at higher risk for other cancers and health problems. This issue was again an instance of government officials in Japan urging TEPCO to revise how they did calculations.
TEPCO isn't the only entity with bad news. NHK is reporting that decontamination work is failing. 3% of the evacuation zone has been attempted at decontamination so far. Places where decontamination work has been done (in and out of the zone) has failed 77% of the time. The levels of radiation did not drop to below the standard being considered safe for habitation. Areas near the plant that have been decontaminated on a trial basis remain 10-60% higher than the safety standard. Government officials are now estimating the cost for decontamination work at $50 billion USD. This is 4 times more than was budgeted for the effort.
The LDP fresh off an election win announced that any plan to abandon nuclear power in Japan would cause "intolerable pain" for Japanese nationals. The strange statement seems to pave the way for the LDP plan to ignore all public input and other options in favor of more of old policies that got them into this problem in the first place.
So what does all this mean? Good question. At this point nobody seems to be in charge with the NRA playing playground monitor.
This article would not be possible without the extensive efforts of the SimplyInfo research team
Join the conversation at chat.simplyinfo.org

© 2011-2023 SimplyInfo.org, Fukuleaks.org All Rights Reserved Content cited, quoted etc. from other sources is under the respective rights of that content owner. If you are viewing this page on any website other than http://www.simplyinfo.org (or http://www.fukuleaks.org) it may be plagiarized, please let us know. If you wish to reproduce any of our content in full or in more than a phrase or quote, please contact us first to obtain permission.