Fukushima Power System Failure Takes Down Ice Wall & Nitrogen Injection
The power system to operate the freezing of the ice wall and also the nitrogen interting system for the damaged reactors failed early in the morning of July 28th. Ten hours later NHK reported that the two systems were back online using a different power system.  The frozen wall takes a longer time frame to begin thawing out. It isn't clear yet if the halt of nitrogen injection impacted the reactors.
TEPCO now reports that a landscaping pin was the cause of the power failure.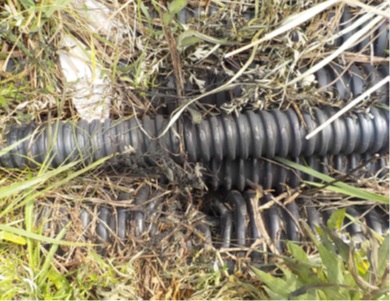 This article would not be possible without the extensive efforts of the SimplyInfo research team
Join the conversation at chat.simplyinfo.org

© 2011-2023 SimplyInfo.org, Fukuleaks.org All Rights Reserved Content cited, quoted etc. from other sources is under the respective rights of that content owner. If you are viewing this page on any website other than http://www.simplyinfo.org (or http://www.fukuleaks.org) it may be plagiarized, please let us know. If you wish to reproduce any of our content in full or in more than a phrase or quote, please contact us first to obtain permission.