Hurricane Ida Shuts Down One Nuclear Plant in Louisiana
Hurricane Ida prepares to make landfall mid day in Louisiana. The storm is predicted to be the strongest hurricane to hit the state in history as a strong cat 4. Hurricane Katrina had dropped to a category 3 by the time it made landfall yet caused extreme damage. Sustained winds reported this morning were 150 mph.
Ida satellite image as of Sunday morning. Map below shows the strength and path of the significant hurricanes to hit the region in the last 16 years.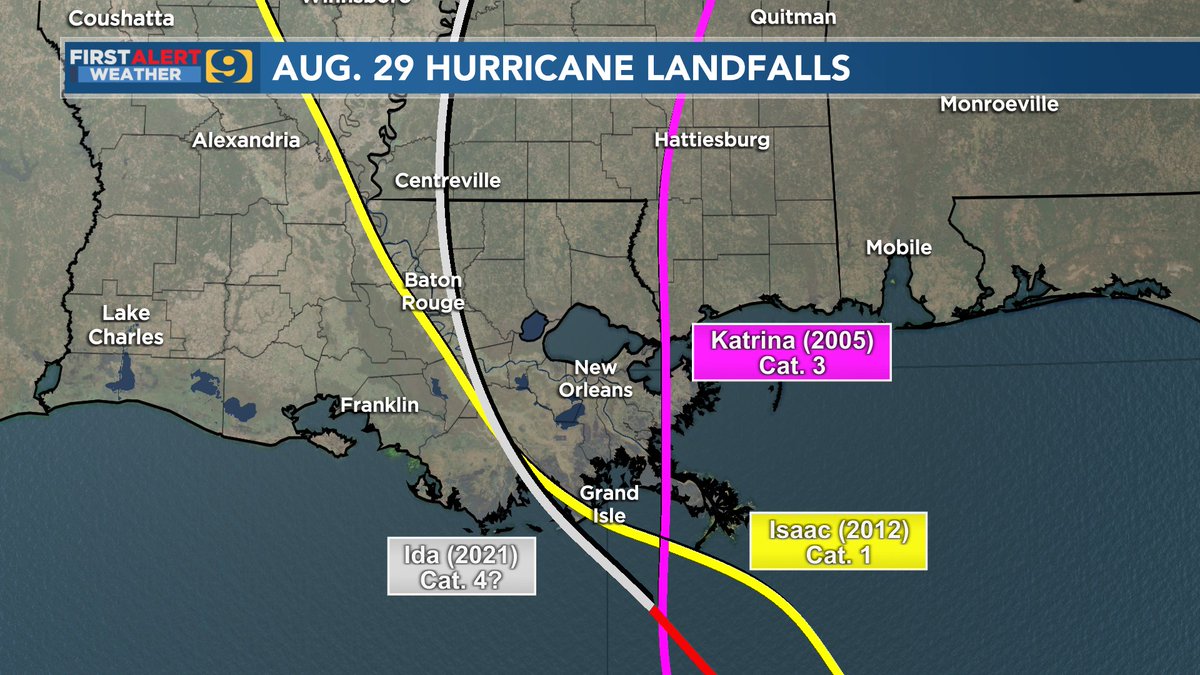 Entergy shut down Waterford nuclear plant around 10am Sunday due to the expected wind speeds. Ed Lyman at the Union of Concerned Scientists documented the flood risk at the plant when combining the predicted storm surge and rainfall. The plant may not flood in the reactor block area but it could end up surrounded by water. Entergy, the company that operates the plant mentioned they have sequestered enough staff on site to conduct needed operations and restart the plant whenever that might be possible. In Ed Lyman's twitter posts about this issue he also cited dry cooling towers used at the site and that they require sump pumps to keep them operational. Depending on the water inundation that system could be offline until water recedes.
There are no reports on the situation at River Bend by the NRC or Entergy who also operates that plant. Current forecasts of hurricane impact on Louisiana reach 100 miles inland. River Bend could experience some of this, so this plant is not in the clear.
We will post updates today as any news related to the plants becomes available.
This article would not be possible without the extensive efforts of the SimplyInfo research team
Join the conversation at chat.simplyinfo.org

© 2011-2023 SimplyInfo.org, Fukuleaks.org All Rights Reserved Content cited, quoted etc. from other sources is under the respective rights of that content owner. If you are viewing this page on any website other than http://www.simplyinfo.org (or http://www.fukuleaks.org) it may be plagiarized, please let us know. If you wish to reproduce any of our content in full or in more than a phrase or quote, please contact us first to obtain permission.