Waterford Nuclear Plant Still Without Offsite Power, May Be For Days or Weeks
Entergy reported Waterford was without any offsite power yesterday as hurricane Ida hit the region. River Bend nuclear plant, also owned by Entergy, north of Baton Rouge had reduced to 35% power. This reduction was cited as being due to the drop in grid demand in the region.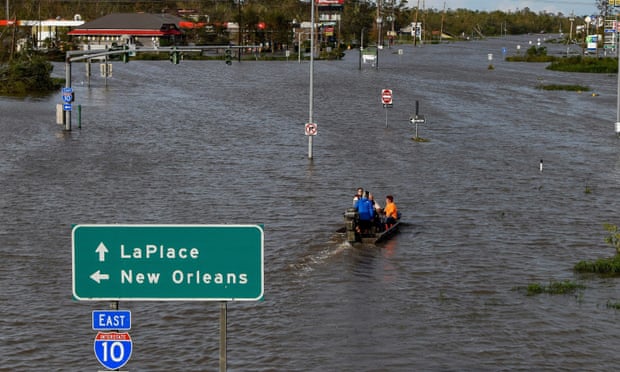 The loss of grid power at Waterford was declared an unusual event. The report showed up in this morning's NRC reports. The NRC mentioned there is no "significant flooding" at Waterford but did not further describe what amount of flooding is on site or what constitutes "significant flooding".
The power grid west of Baton Rouge including parts serviced by Demco are mostly out of service as of Monday morning. Most of the region is without power, with restoration taking weeks to months. It is currently not clear if the collapse of the Avondale transmission tower across the Mississippi river, closer to New Orleans has any impact on restoring grid power to Waterford, it has made a major problem for the city of New Orleans.
Map below shows regional power outages.
Power outages in the area near Waterford (image below). Waterford is located approximately where the 3 and start are in the right of center area on the map. That side of the river has complete grid loss. Some sporadic sections of live grid across the river may be from the Shell refinery generating its own power. Entergy's map shows no nearby transmission lines crossing the river. This would leave Waterford dependent on restoration of the grid on the west side of the river.
Waterford has two emergency diesel generators. After Katrina, Waterford operated on emergency diesel power for 4 days before grid power was restored. The longer emergency diesel generators run the more potential there is for a unit to fail. In 2014 there was a leak into the fuel tanks for the diesel generators via a vent pipe, this was later corrected. Also found in 2014 was a failure to test and assure the cooling fans required to cool the diesel generators would work when needed. The NRC issued a violation for this failure. Loss of both emergency generators would put the plant into a station blackout, the same condition that contributed to the meltdowns at Fukushima Daiichi. Waterford should have FLEX portable generators and pumps but there have been questions about the ability of that equipment to sufficiently cool a reactor in a disaster scenario.
The river level near Waterford began to recede this morning. This is a good sign that current rain and runoff are not or not yet causing the river to continue to rise. The area near Waterford was still under a flash flood warning this morning, it appears to have expired as the remains of the storm has moved out.
As crews are able to get out and access damage in the region around the plant site we will be looking for information regarding damage, access to Waterford and localized flooding. Until grid power is restored, this will be a situation to watch.
This article would not be possible without the extensive efforts of the SimplyInfo research team
Join the conversation at chat.simplyinfo.org

© 2011-2023 SimplyInfo.org, Fukuleaks.org All Rights Reserved Content cited, quoted etc. from other sources is under the respective rights of that content owner. If you are viewing this page on any website other than http://www.simplyinfo.org (or http://www.fukuleaks.org) it may be plagiarized, please let us know. If you wish to reproduce any of our content in full or in more than a phrase or quote, please contact us first to obtain permission.