A Look At The Power That Failed At Fukushima
UPDATE:  Some additional images and diagrams found by Peter Melzer in the IAEA reports on Fukushima have been added below. These reference the incoming power system and failures at Fukushima
Recent images taken by the media on their tour of Fukushima Daiichi turned up this image of the mangled incoming power line tower, a contributor to the station blackout. The next tower down the line can be seen to the right of the vent stack for units 5 & 6. The large high voltage towers to the left are the outgoing lines that send the generated power out to the grid.
TEPCO had previously commented about soil liquifecation around at least one tower on this incoming power line system as a cause of power loss. As can be seen in the full view image, there was much soil movement including a broken retaining wall into the canal.
They have installed retaining walls and seem to be trying to stop more collapse and movement in this area.
The three incoming lines can be seen in the diagram below. Onagawa nuclear power plant further up the coast was able to avoid having a station blackout due to having four incoming power sources. During an aftershock in April Onagawa has 3 of their 4 incoming lines go down. Having that additional line saved Onagawa from a station blackout. The full view image of the tower in question is at the end of this article.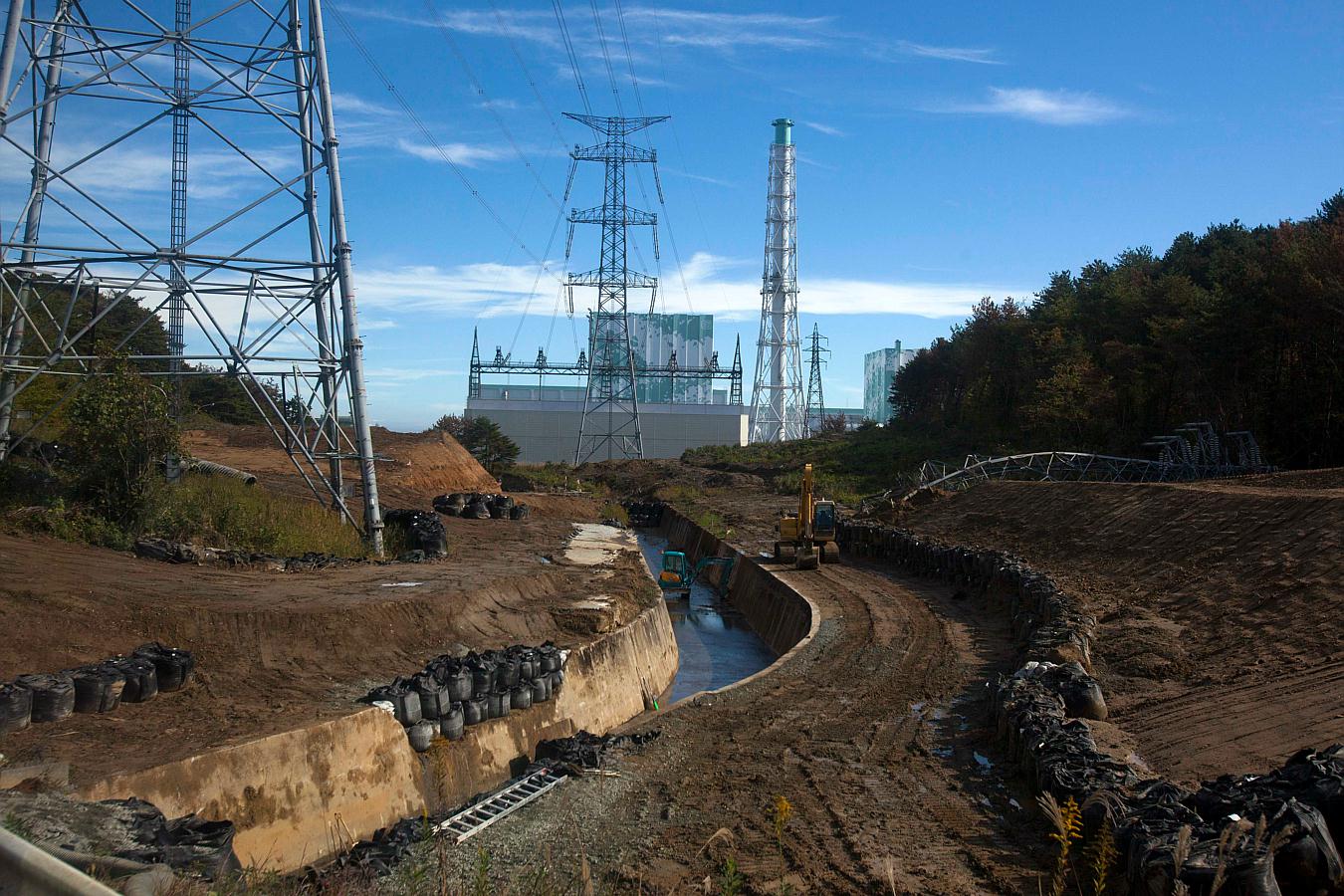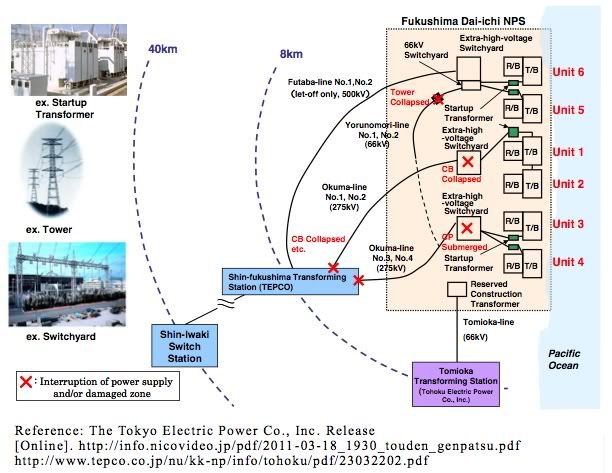 CB = circuit breaker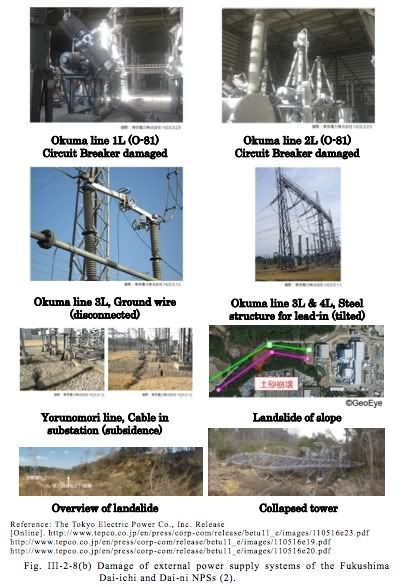 This article would not be possible without the extensive efforts of the SimplyInfo research team
Join the conversation at chat.simplyinfo.org

© 2011-2023 SimplyInfo.org, Fukuleaks.org All Rights Reserved Content cited, quoted etc. from other sources is under the respective rights of that content owner. If you are viewing this page on any website other than http://www.simplyinfo.org (or http://www.fukuleaks.org) it may be plagiarized, please let us know. If you wish to reproduce any of our content in full or in more than a phrase or quote, please contact us first to obtain permission.