Unit 2 Blow Out Panel Knocked Out Before Unit 3 Explosion
Someone noticed this over the weekend in a March 13th Guardian article the digital globe images shows unit 3 intact, but unit 1 already damaged. The blow out panel of unit 2 can be seen missing. This may have been noticed early on but the general consensus lately has been that unit 3's explosion knocked out the blow out panel on unit 2. It was clearly already out before 3's explosion. Going back through early documentation with all the new knowledge 9 plus months has given can shed new light on what happened in March.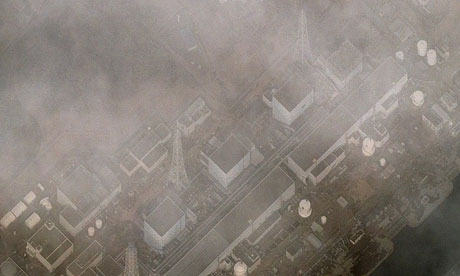 This article would not be possible without the extensive efforts of the SimplyInfo research team
Join the conversation at chat.simplyinfo.org

© 2011-2023 SimplyInfo.org, Fukuleaks.org All Rights Reserved Content cited, quoted etc. from other sources is under the respective rights of that content owner. If you are viewing this page on any website other than http://www.simplyinfo.org (or http://www.fukuleaks.org) it may be plagiarized, please let us know. If you wish to reproduce any of our content in full or in more than a phrase or quote, please contact us first to obtain permission.